The Golden Elephant – 2015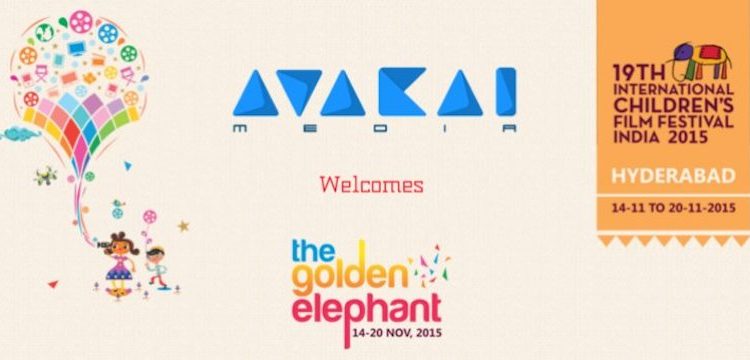 Hyderabad gears up for International Children's Film Festival This children's day, Hyderabad is playing host to a week long International Children's Film Festival India (ICFFI). The festival promises to deliver some enriching cinema experience to children film lovers. ICFFI also popularly known as The Golden Elephant will be taking place in the city from November 14th-20th.
This biennial festival, based on 'Digital India' theme, strives to bring the most delightful and imaginative national and international children's cinema to young audiences in India.
This year, the Children's Film Society of India (CFSI) has received an overwhelming response for the upcoming edition. Not only Indian directors but also children film lovers and epic producers from across the globe have shown interest in the festival. A record 1204 entries from 80 countries have been received by CFSI. While in the last two editions, it had received 894 entries from 75 countries and 748 entries from 87 countries respectively.
For the first time, international entries have been received in the the Little Directors section, where films made by children are screened. This includes over 180 entries including those from India, Argentina, UAE, Russia, Taiwan, Belgium, Australia and Slovakia.
The festival will witness outstanding features, shorts, live action and animation films over the course of seven days. More than one hundred thousand children and hundreds of film professionals from across the world are expected to attend the festival.